Erte Elegance
DollDivine and Inkscribble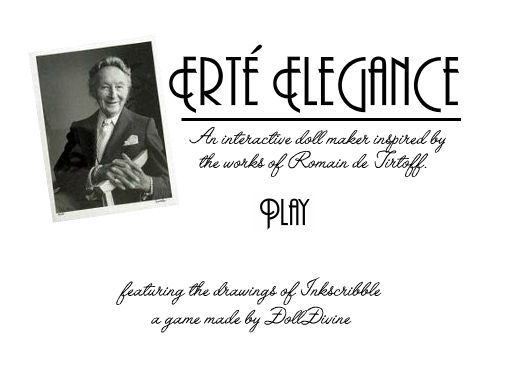 Erte Elegance is a DollDivine game by DollDivine and ~Inkscribble on DeviantArt. It is the second most-popular game on the site. The game includes lovely colors and artwork with a side view of a female model. The drag and drop is intricate and has allowed the game to be very flexible. Shown is a notable Erte doll made by the User Phedre-Delaunay.
                                            
Ad blocker interference detected!
Wikia is a free-to-use site that makes money from advertising. We have a modified experience for viewers using ad blockers

Wikia is not accessible if you've made further modifications. Remove the custom ad blocker rule(s) and the page will load as expected.